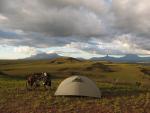 Welcome to the journals from my 17-month 16,000-mile bicycle journey from California to the tip of Argentina. Woven into these journal entries are stories of about how the people and regions are vulnerable to a changing climate.
If you would like to search the journals, I recommend starting with these journal summaries below, or you can browse the categories as listed further below.
I followed this journey with a similar trip across the U.S., and you can read about that journey here.
Feb 12, 2007 Bolivia, Chile, & Argentina
Nov 24, 2006 Brazil, Peru, Bolivia
Aug 24, 2006 Colombia, Venezuela, and Brazil
May 26, 2006 Central America
Mar 6, 2006 Mexico
Dec 10, 2005 California
or see all posts for a given segment of the trip:
Trip Preparation (7)
California (14)
Guatemala (4)
Belize (7)
Honduras (8)
El Salvador (5)
Nicaragua (5)
Costa Rica (5)
Panama (6)
Colombia (11)
Venezuela (8)
Brazil (5)
Peru (13)
Bolivia (6)
Chile (10)
Argentina (7)
List of schools visited
List of all entries on global warming