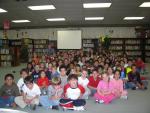 I spent a week in La Paz, where I talked to almost the entire American School. I also somehow managed to get in two major newspapers, three radio stations, and a morning live interview on national television (the program 'Al Despertar,' for those of you who tune into Bolivian television…)


From La Paz, I basically started biking south as fast as I could, and I am now in Northern Argentina. I have been traveling fast for a few reasons – the end of the school year (southern hemisphere summer) means I can't give presentations, I have a desire to not be rushed later in the trip, and I made a promise to meet a friend who is flying in to bike with me.
The terrain has been breathtaking. I crossed the world's largest salt flat, and biked across the Atacama Desert, crossing sections of the desert by moonlight. There were few services on these roads – at one point had to carry 30lbs of food and water. Click on the images below to visit the photo albums of the past few weeks.
Southern Bolivia, including the world's largest salt flat (biked partially with Wouter):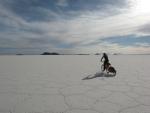 The Atacama Desert of Chile, including some incredible night biking: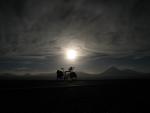 Northern Argentina, where I am now. I caught up with Brooks and Gregg (and another cyclist Tom). Remember Gregg and Brooks? I biked across sections of Mexico with them, and just ran into them again: